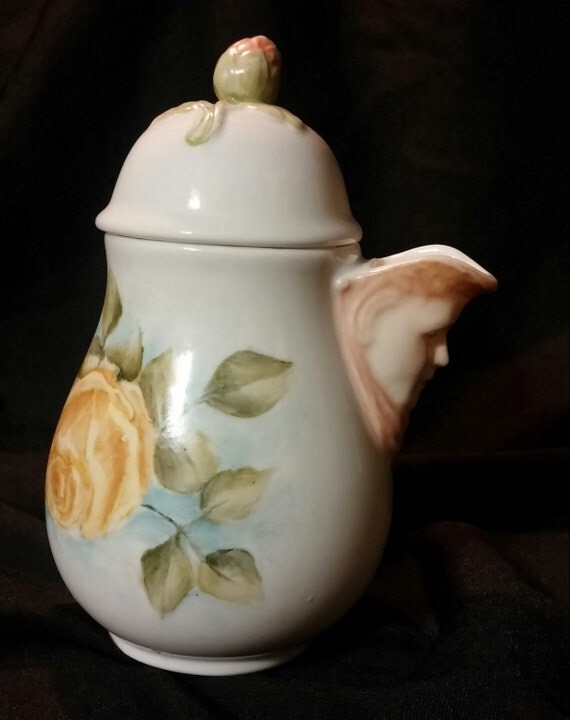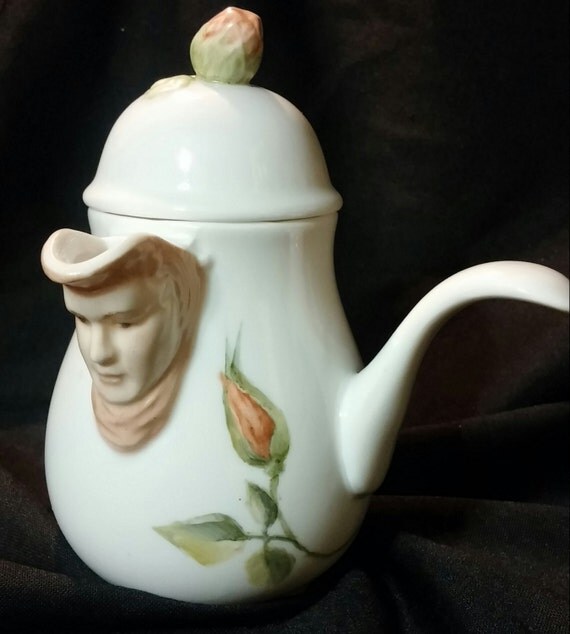 Hand painted 5 inch Handled Porcelain Server. Use it for pancakes syrup, cream or gravy. China painted with cabbage roses all the way around it. Paints are kiln fired so they are fused into the glaze making it dishwasher safe and microwaveable.
Click here to go to the Etsy listing
. A beautiful piece of porcelain to pass down to generations.